To Be An Oasis Of Nurture And Grace In The Name Of Jesus Christ For

ALL

People.
Join us this and every Sunday for
in-person and Facebook Live Worship at 9:00 AM and 11:00 AM.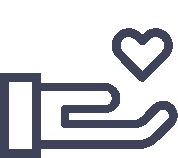 The children, women and men of Temple Lutheran church are collectively, The Body of Christ, servants of God. Please continue to be generous so our

we

can continue Christ's Mission.
"God's Work Our Hands"
Subscribe To Our Newsletter